New Airplane 2050.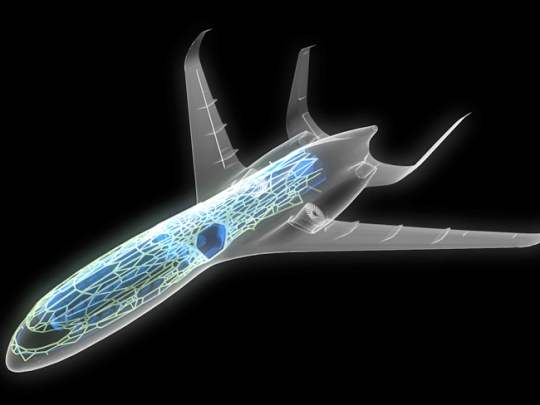 Almost everyone use air traveling at least onetime in life, the main adventure begins if you got the window seat in traveling when you see the beauty and your city from thousand's of meters above from the sea level. The airal view attracts both children and adults. The famous airplane manufacture company AIR BUS just revealed a new concept(New Airplane 2050) in aircraft manufacturing at an air show  in Paris this week.
The main idea is how the plan looks in 2050, in which aircraft manufacture showed a plan with a transparent fuselage, giving all passengers a panoramic view of what's outside.
Can't believe? Then watch this video.
[youtube]HSEl8bF6xOk[/youtube]