Microsoft vs Google:
Microsoft's corporate vice president for Internet Explorer claimed that Google is bypassing the privacy settings of internet explorer's users.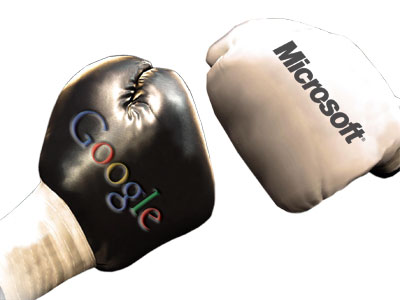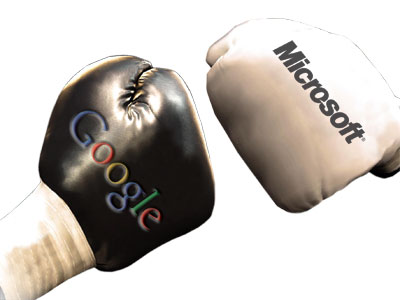 Mr. Dean Hachamovitch said that they find out about it after they read about Google's bypassing of privacy settings of Apple's Safari browser.
Microsoft claimed that Google is using the same tactic that they use against Safari as they got the default privacy protections in Internet Explorer and track IE users with cookies.
Mr Hachamovitch yesterday wrote blog post which reads: "When the IE team heard that Google had bypassed user privacy settings on Safari, we asked ourselves a simple question: Is Google circumventing the privacy preferences of Internet Explorer users too? We've discovered the answer is yes: Google is employing similar methods to get around the default privacy protections in IE and track IE users with cookies."
While on the other hand Google's senior Vice President of Communications and Policy Rachel Whetstone said: "Microsoft omitted important information from its blog post,"
"Microsoft uses a "self-declaration" protocol – known as "P3P" – dating from 2002 under which Microsoft asks websites to represent their privacy practices in machine-readable form. It is well known – including by Microsoft – that it is impractical to comply with Microsoft's request while providing modern web functionality. We have been open about our approach, as have many other websites,"
"Today the Microsoft policy is widely non-operational. A 2010 research report indicated that over 11,000 websites were not issuing valid P3P policies as requested by Microsoft."
You can follow us on  our Facebook fanpage to keep yourself updated about latest Technology, Entertainment News. Subscribe our daily News letter Here. Keep Spread Junkaria among your Friends Circle and become Junkaria top friends.