Now take 3D photos with 2D camera of new Sony Smartphone
New Sony Smartphone top-of-the-range Xperia Arc S:.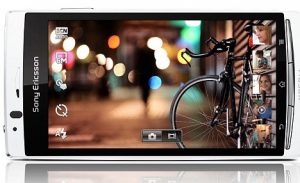 With the help of new Sony Smartphone (top-of-the-range Xperia Arc S) you can now take 3D images with 2D camera.
With this Sony Smartphone you can view the images on any compatible television set. This phone will not allow users to view 3D on phone and nor will made 3D video output.
This new phone used they Google's Android operating system which has screen size of 4.2″ and a high definition camera of 8.1 megapixels. Sony said in statement that the phone will be released in five different colors (white, blue, silver, black and pink).
This Sony Smartphone will open the new horizons for the 3D mages in the phones.
You can follow us on  our Facebook fanpage to keep yourself updated about latest Technology, Entertainment News. Subscribe our daily News letter Here. Keep Spread Junkaria among your Friends Circle and become Junkaria top friends.