Get 5000 likes in your status!
Warning: New Scam on Facebook now a days with status message " Get 5000 likes in your status! "  hit millions of facebook profiles in last three days.Avoid this type of status and never click on this status and link in this status, Otherwise you become a part of it and your profile automatically post this status to all of your friends wall, pages and groups you liked on facebook.
Not everyone gets thousands of likes on their Facebook status posts. Some intelligent programmers have developed a script that can get any of your Facebook post (status, photo or video) loads of likes just in a few seconds. Yes Its true the script was leaked long time back. But the Scammers have used this script to spread SPAM for their own benefits. In this SCAM technique, you will surely get some hundreds of likes to your respective status post But at the same time you will be posting this SPAM message: "Get 5000 likes in your Status! [URL]" to all the groups you are a member of. Thus Spreading this SPAM further.
The Scammers have actually used Two Scripts to trap you:
1) Facebook app to Auto-Post to all the groups (you are a member of).
2) Facebook Auto liker app Script. here's the actual SPAM post in Facebook groups:


How do i get rid of this SPAM message? (Get 5000 likes in your Status!)
If you are a victim of this SPAM, don't worry just GOTO "App Settings" on facebook and look for the latest apps that you have given authorizations to and remove all of them.
URL: http://www.facebook.com/settings/?tab=applications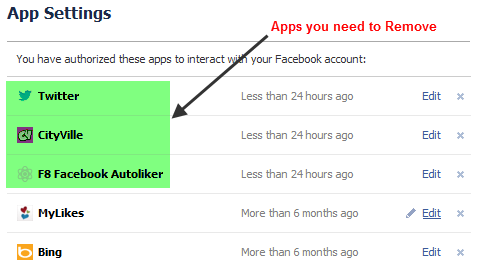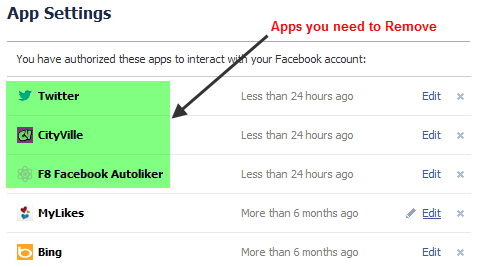 The Scammers are using several dozens of Apps namely: cityville,Twitter, and other genuine and famous facebook apps looking Names. So Observe them smartly and remove them. Share this information with your friends and family.
You can follow us on  our Facebook fanpage to keep yourself updated about latest Technology, Entertainment News. Subscribe our daily News letter Here. Keep Spread Junkaria among your Friends Circle and become Junkaria top friends.