iPhone 4s case "Gizmon Ica":
New "Gizmon Ica case" turns the new iPhone 4s into an old-fasioned camera which change your experience of iPhone, available in America for $65.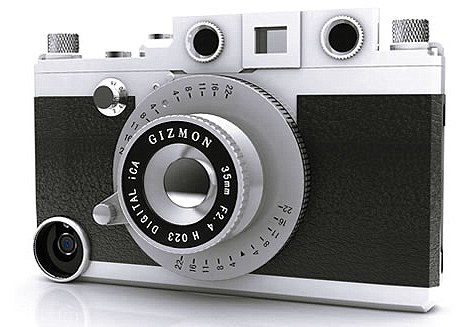 This Gizmon Ica case is consisted of 32 separate parts that can be fixed togather to creat an amazing retro camera.

Stores which sell the case said "The iCA iPhone case turns your phone into the camera it always dreamed of being."
"Constructed of super tough Polycarbonate, the case surrounds your phone and comes with two lenses that attach to the front. A detachable tripod mount is great for longer exposures."
You can follow us on  our Facebook fanpage to keep yourself updated about latest Technology, Entertainment News. Subscribe our daily News letter Here. Keep Spread Junkaria among your Friends Circle and become Junkaria top friends.