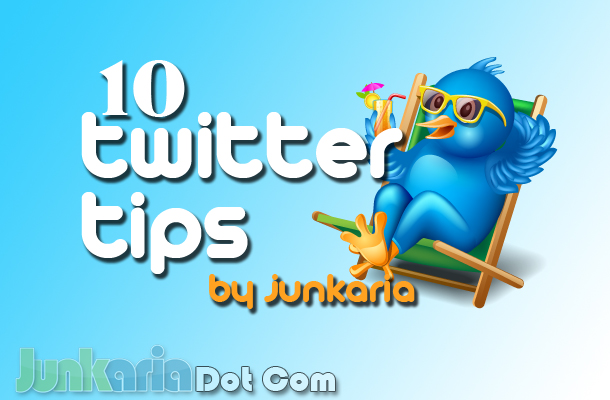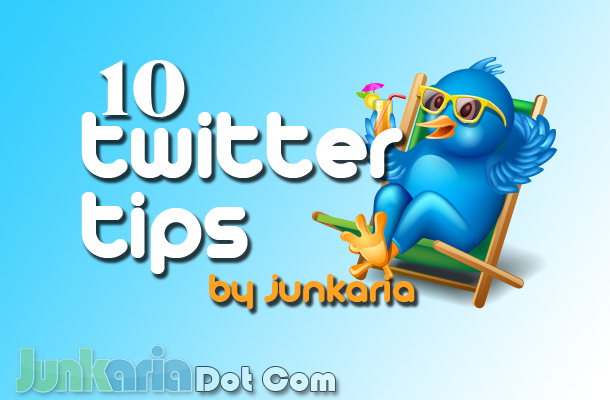 Today we share Some Twitter Tips to all of you.Twitter is a status-updating or microblogging social networking website. It is a advancement in social networking because it takes conversation into another level. Twitter is now used by various fields. Business,Blogger, Entrepreneur,Politicians,Journalist,Celebrities,Artist etc.. It is also a nice place to meet people from different places of the world that shares the same interests.
You definitely gain positive response if you follow these Twitter Tips and apply in your daily routine
10 Twitter Tips To Use Twitter Properly


Add Your Personal, Real Photo
Add you original and personal photo on twitter profile, No one on twitter are like to follow the eggs (Twitter Default Photo if user not upload the picture) and fake profile photo's.
Prepare Proper Description of You in Your Profile
Please define  your description carefully. Write who you are, what are your interests,It's very helpful to other users to find a same interest people on twitter.
Tweet Regularly
Thing to remember is tweet regularly other wise you will lose your followers (My Personal Experience ) and another thing is tweet atleast 3- 5 tweets daily in that specific time in which your mostly tweeter followers are come online.
Tweet about Interesting Things
Tweets about interesting things, This will help to create engagement your followers and with your tweets.
Please, don't Spam
If you use twitter as a  spamming tool, your mostly followers will un-follow you. Try to Avoid this type of practice.
Re tweet Interesting Tweets
Re tweets other's interesting Tweets gives you more followers.
Follow People have same interest 
Follow those peoples those have same interest as you, This will increase your tweets more Re Tweets then before.
Use #FollowFriday 
Please try to build your relationship with other Twitter users for this being a part of different Twitter events like #FF or #FollowFriday.
For Example: #FF If you are Blogger Follow These Good Bloggers in Pakistan @fahdaltaf, @Lov_Football, @sidconnar, @Uma1r
Trends Follower


Follow and tweets daily local and international trends, This will help you to find some new friends on twitter.
Use of #
Try to use # with some famous trend in your normal tweets like " Education, Learning & Development should be the integral part of Pakistan's Policies. #PakistanZindabad"
Twitter have been used by companies, bloggers and agencies to promote their brand. Promote your own brand today on Twitter with these above mention Twitter Tips.
You can follow us on  our Facebook fanpage to keep yourself updated about latest Technology, Entertainment News. Subscribe our daily News letter Here. Keep Spread Junkaria among your Friends Circle and become Junkaria top friends.